REVIEWS
Review: Sonic the Hedgehog 2 is a much better movie than the first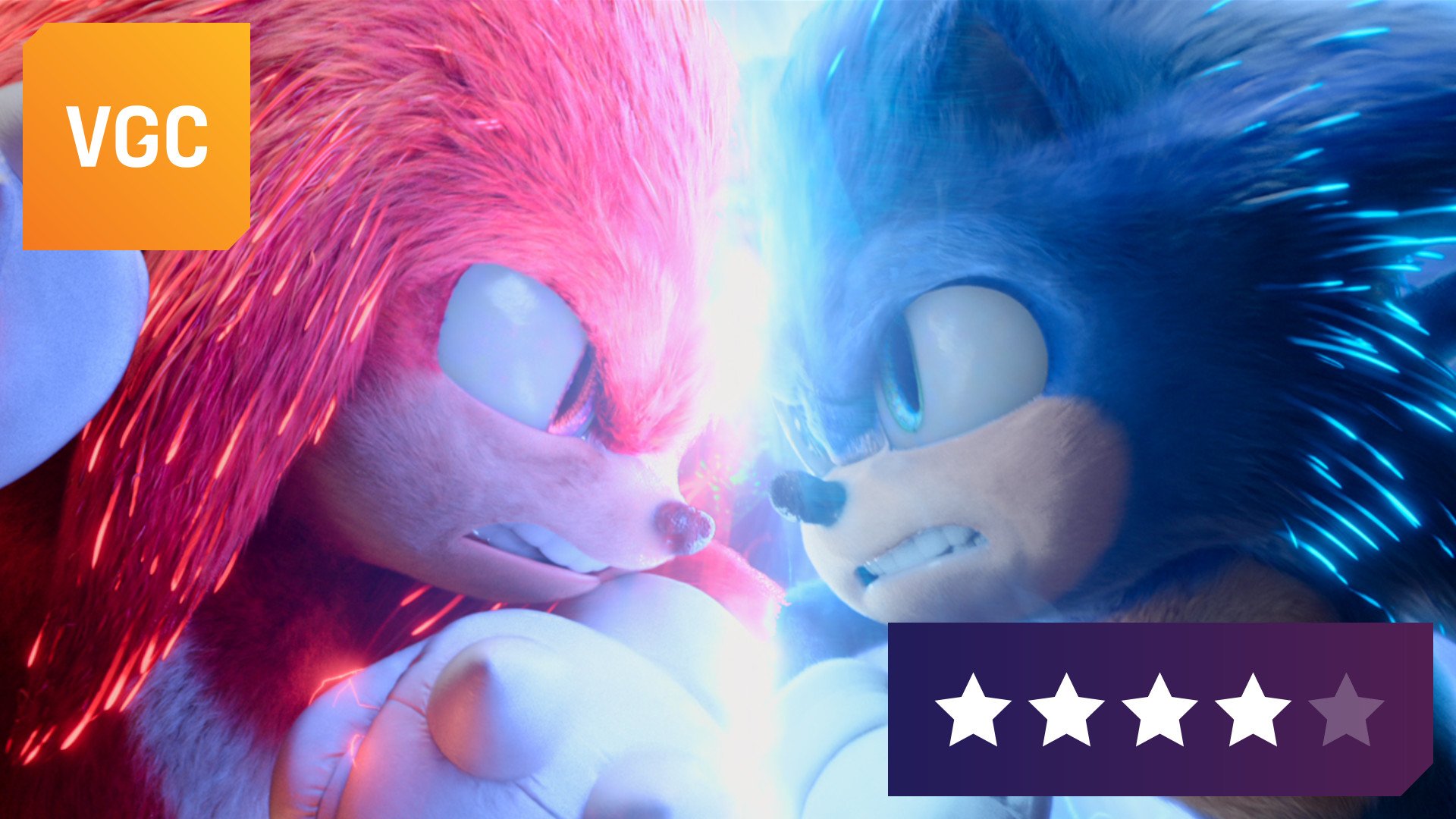 As family-friendly video game movie adaptations go, 2020's Sonic the Hedgehog was better than most, but there was certainly plenty of room for improvement.
Despite its mostly forgettable plot, Ben Schwartz's performance as the energetic hedgehog, coupled with Jim Carrey's most enjoyable on-screen slapstick in years, made for mostly entertaining viewing for both fans and newcomers.
It's when Sonic and Robotnik weren't on screen that the movie fell flat, as the rest of the human cast ultimately failed to carry the humour and excitement generated by the hero and villain. The movie's premise, which saw Sonic transported to the planet Earth, also felt disappointingly disconnected from the beloved Sega video games, and relied too much on the family movie tropes of an alien protagonist discovering mankind's mundane world.
Thankfully, it's these issues that Sonic the Hedgehog 2 solves best. Sonic's surrogate father, played by James Marsden, still occupies a mostly filler role in the sequel, but strong additions to the CGI cast mean the movie is far less reliant on Sonic and his nemesis to keep viewers entertained, and feels more in tune with the video games on which it's based.
Sonic the Hedgehog 2 review
Knuckles and Tails not only feel totally faithful to what fans would expect from their game appearances – the latter is even voiced by the same actor – but the characters inject a surprising amount of humour and heart into the storytelling. Combined with another pleasingly unhinged performance from Carrey, and bigger and more visually pleasing action set pieces exhibiting Sonic's speed, Sonic 2 is elevated clearly above its predecessor, even if it's not perfect.
Following the events of the first movie, Carrey's Robotnik manages to return to Earth after a period of dimensional exile – and he's brought a new ally with him in Idris Elba's Knuckles. In a scenario virtually lifted straight from the classic games, Robotnik tricks Knuckles – the last of the Echidna warriors – to help him defeat Sonic on Earth. Knuckles suspects Sonic has knowledge of the hidden Master Emerald and the incredible powers it can grant, while Robotnik is quietly scheming to get his hands on the legendary gem for himself.
The first movie was about Sonic finding his place in a lonely world, while the sequel challenges the character to slow down and think of others. Having found a home and family in sleepy Green Hills, Montana in the first movie, we find Sonic restless for adventure. His adopted 'father' Tom (Marsden) urges the blue hero to be more responsible after being caught sneaking out to fight crime like a Batman-esque vigilante. Soon after, as the dimensional portals open to Robotnik, Knuckles and a clever orange fox, conflict literally lands on Sonic's doorstep.
Considering the box office success of the first movie, it's perhaps not surprising that Sonic 2 is a bolder, more confident take on the video game franchise than its predecessor. With the dimension-hopping concept established, and none of the distraction of the original's mid-production character redesign, Sonic 2 feels more comfortable in its skin with a conveyor belt of globe-trotting set pieces and video game lore that wasn't present in the original.
Carrey, whose Robotnik is even more unhinged following months stranded alone on the Mushroom Planet, puts in another trademark slapstick performance. His time on screen is rarely dull, particularly when he's coupled with his devoted minion Agent Stone (Lee Majdoub). There are times when his dialogue falls flat and his performance verges on a little too cartoonish, but undoubtedly he's the star of Sonic's human cast.
Disappointingly, Sonic 2's trailers spoil pretty much all its core beats, though there's a pleasant surprise to be found in the chemistry between its new characters. Idris Elba's performance as the steely Knuckles, which has him channelling the deadpan humour of Guardian of the Galaxy's Drax, offers the perfect contrast to Sonic's energetic snark. His backstory also provides a pleasing footing for his connection to the blue mascot, previously not revealed in the games.
"Knuckles and Tails not only feel totally faithful to what fans would expect from their game appearances but the characters inject a surprising amount of humour and heart into the story."
Meanwhile, Tails provides the brains of the trio, with his gadgets and smarts threading together much of the movie's action sequences. In Sonic 2's timeline Tails and Sonic have never met before, and there are some genuinely sweet moments where viewers get to watch the pair's friendship develop on screen.
Everything outside of the main trio and Robotnik still feels jarring and slow-paced, but thankfully there's less screen time for the non-Carrey human cast to spoil the fun. It feels like even the movie's creators are aware of this discrepancy, as Marsden's character is literally sidelined at the start of the film and, barring a fun second act sequence carried by Natasha Rothwell, only returns at the conclusion to act as background scenery to the action.
In comparison, the chemistry between the three main video game characters is one of the genuine highlights of Sonic 2 and makes us hope a straight all-CGI film featuring the trio adventuring outside of Earth could lie in the future. Paramount, which is already working on a third Sonic movie and a spin-off Knuckles series, has said it's planning a Sonic cinematic universe, so maybe we'll get to see this dream made reality.
Sonic 2 is a bigger, bolder and more confident sequel that, as well as being a thoroughly enjoyable family movie, delivers the heart and authenticity that fans of the game series felt was missing from the original.