NINTENDO
Minecraft Gets Free Ice Age DLC, Adding 30 Prehistoric Skins To The Game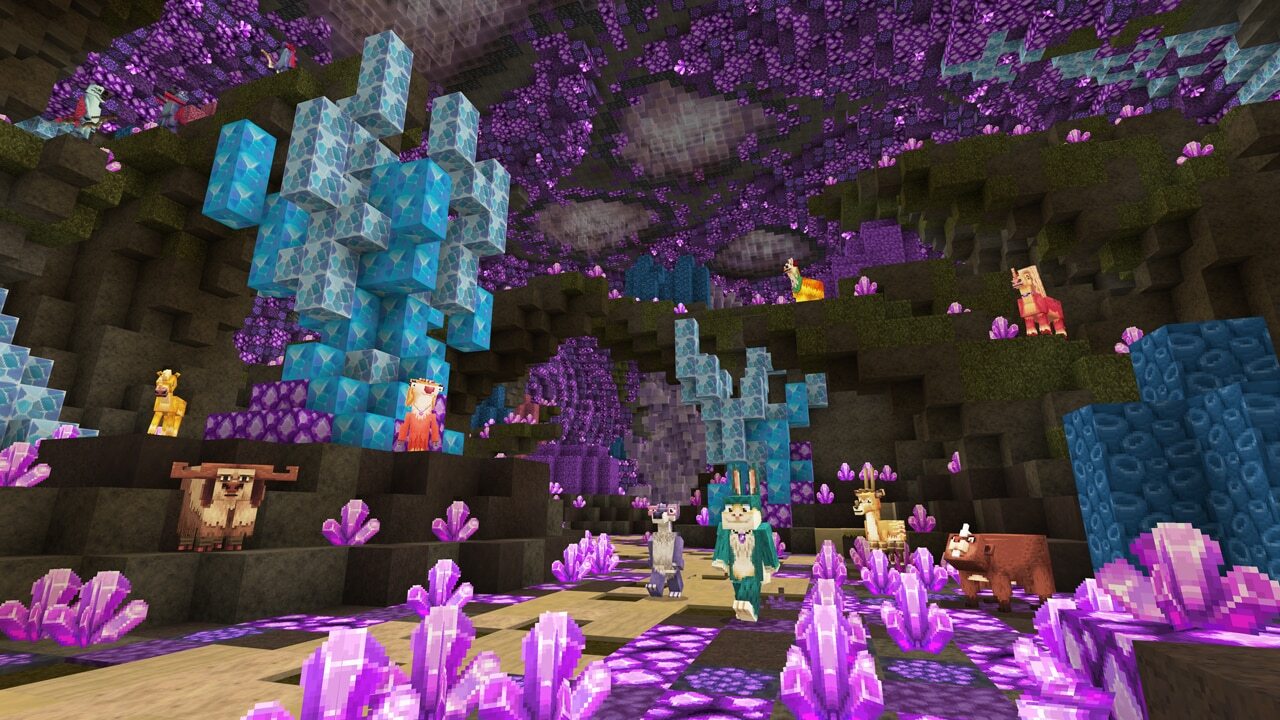 Mammoths, Sabertooths, and Sloths, oh my! These are just some of the creatures you'll be able to meet, befriend, and explore the digestive systems of, with Minecraft's new Ice Age DLC pack.
The DLC, which requires Minecraft Bedrock Edition, includes a new map, 30 skins, and some of the iconic locations from the Ice Age movies. You can dress up as Sid the Sloth, Manny the Mammoth, or Diego the Sabertooth Tiger, and explore the skeleton bridge and the lava falls in blocky form.
There's also a mission to complete, which will involve you looking for Scrat the squirrel's acorns — which apparently have a secret to discover if you collect them all.
The free DLC is available to all, for free, from today up until the 31st July, 2022.