NINTENDO
The Nintendo Switch Road Trip Returns This Summer (North America)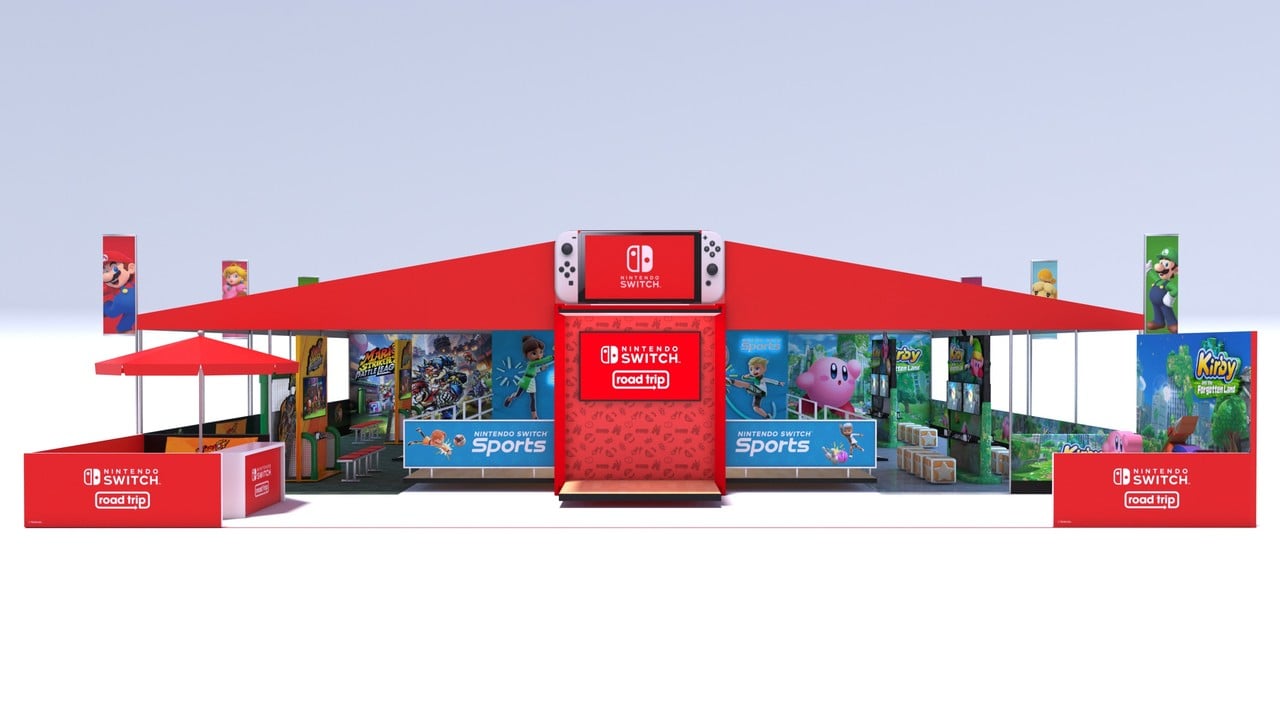 Nintendo of America has announced the return of the Nintendo Switch Road Trip across the US!
If you're lucky enough to make it along to one of these events, which will take place in nine different cities across America between 10th June and 5th September, you'll get a chance to go hands-on with the latest Switch titles, all on a shiny OLED model Switch!
Here are all of the locations that the Nintendo tour bus (we're not even sure it is a tour bus, but let us imagine) will be making a stop at.
Location
Dates
Minneapolis, Minnesota
Mall of America
June 10th – 13th
Denver, Colorado
Park Meadows Mall
June 23rd – 25th
Milwaukee, Wisconsin
Henry Maier Festival Park
(Summerfest Grounds)
June 30th – July 2nd
Chicago, Illinois
Navy Pier
July 8th – 12th
San Diego, California
San Diego Comic-Con
'Interactive Zone' across from Petco Park
July 21st – 24th
Bethlehem, Pennsylvania
Musikfest
August 5th – 8th
Raleigh-Durham, North Carolina
Streets at Southpoint
August 12th – 16th
Los Angeles, California
Universal CityWalk Hollywood
August 25th – 28th
Seattle, Washington
Alderwood Mall
September 2nd to 5th
Only three games have been announced for the tour so far — the two recently released juggernauts Nintendo Switch Sports and Kirby and the Forgotten Land — alongside the upcoming Mario Strikers: Battle League, which launches the day the tour kicks off!
You'll need to pre-register for these events and check whether you need to pay to enter the venue of your chosen Switch OLED-playing destination by visiting Nintendo's website right here.
Will you be attending any of these events? Or are you sad this is skipping your city? Let us know in the comments!