PC
Mana is the perfect rewards debit card for gamers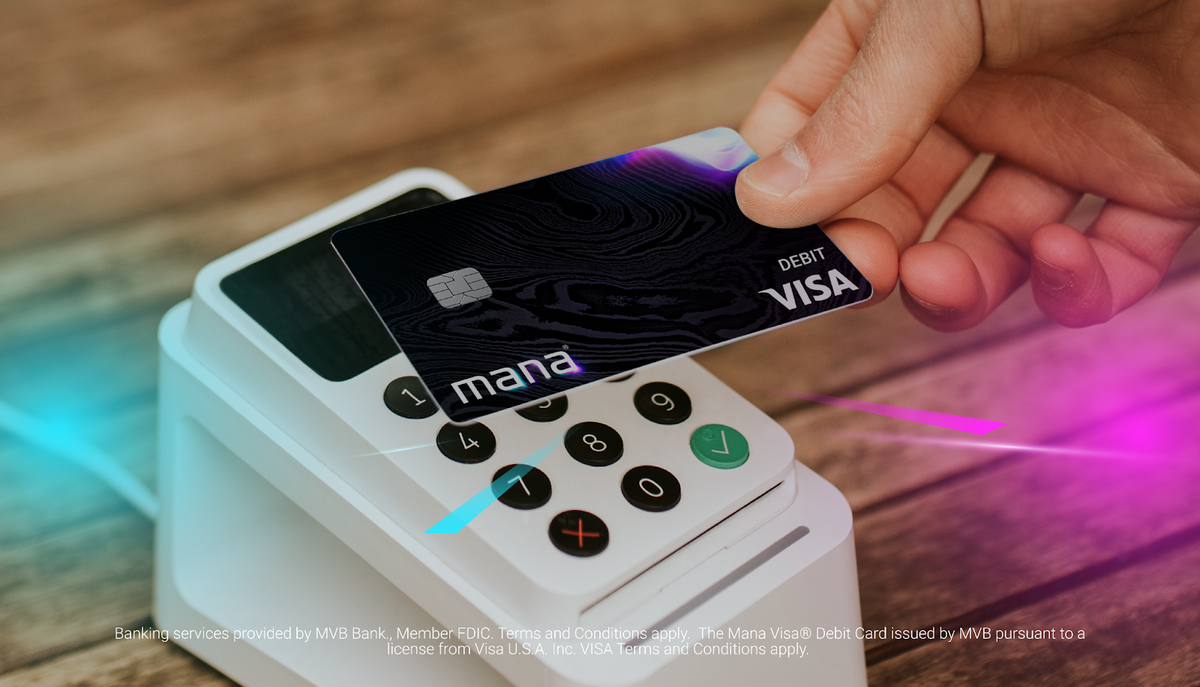 You're a gamer. Which means you're used to working hard for what you want and not giving up until that final boss is a big pile of dust. You're ready to grind day after day for that epic, one-of-a-kind legendary piece of game-changing gear. 
So why not get rewarded with stuff you love in real life too? Every game has a way to collect points or items to level up and acquire new gear, but Mana lets you do that in real life. 
Mana offers a full-service checking account and Mana Visa® Debit Card built for gamers. It works just like a checking account and debit card from any other bank, but instead of earning travel points or something else boring, you can earn points to use towards games, in-game purchases, gaming gear, gaming gift cards, and more. 
Every purchase you make gives you points with more points for gaming purchases. With Mana, you can earn up to 5X points on gaming and entertainment subscriptions, up to 3X points on gaming purchases like games and in-game gear, and 1X back on everything else you buy—everything. 
It's simple: buy stuff you want, get rewarded with more stuff you love.
Beyond just all the points you can earn, Mana offers a Pro membership as well. Think of it as buying the ultimate version of a game—you get all the original stuff you want plus the season pass with all the DLC packs as well. This DLC pack includes subscriptions to Discord Nitro, Xbox Game Pass Ultimate, PlayStation Plus, Surfshark VPN, and more. 
Most importantly, Mana is backed by MVB Bank Member FDIC so all your money is safe and secure so you don't have to worry.
There's no shortage of rewards debit cards out there today but Mana is designed specifically for gamers to give you more of what you want, just by buying the same stuff you already buy anyway. 
Mana is taking sign-ups to its waitlist right now and the more friends you refer, the higher you move up the list to potentially score up to $109 in Mana Points when it launches this summer. You'll also be entered to win more exclusive giveaways. Currently Mana is only available in the US to people 18 and older. 
You can get signed up for Mana today and get notified as soon as it launches. Check out the Mana website for more.