NEWS
The Switch now has another hentai game that 'can be played with one hand'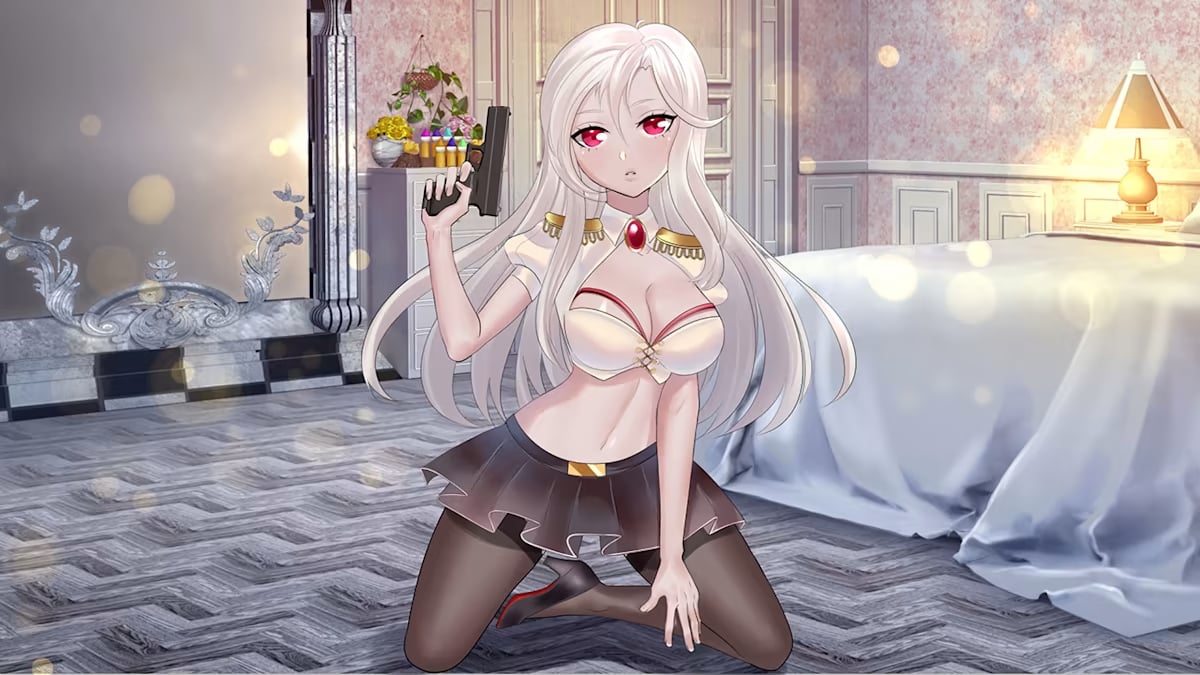 Another hentai game has appeared on the Nintendo eShop, just a couple of months after the last one drew media attention.
Hentai: Make Love Not War is developed by Big Way, the same studio that released the controversial Hentai Uni in April.
Like its predecessor, Make Love Not War is an extremely simplistic puzzle game whose main selling point is that it "can be played with one hand", an apparent reference to onanism.
Players are shown a manga character – be that a soldier, sailor, pilot, special agent or nurse – and can then remove their clothes by solving the puzzle.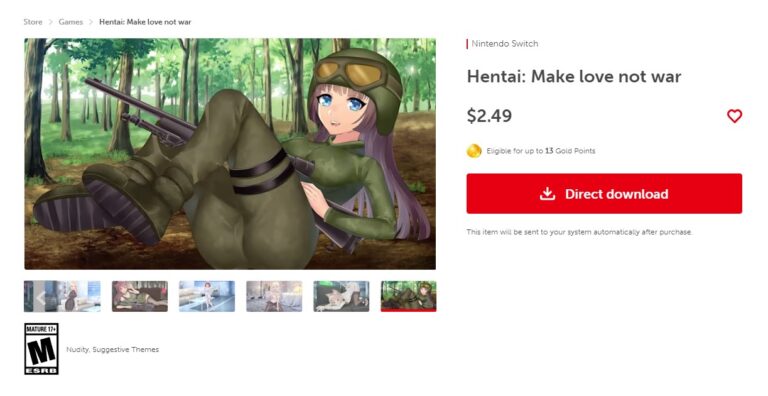 The game appears to be virtually identical in style to Hentai Uni, with the only major difference being the images included.
Hentai Uni was made available on the US eShop, where it was rated M, and the UK eShop where – more controversially – it was rated 12 for "sexual innuendo and nudity".
At the time of writing Hentai: Make Love Not War is only available on the US, Canada and Mexico eShops, with no presence on any others.
However, the fact that the game supports 11 languages suggests it may still be planned for a European release.
Considering that historically Nintendo has been strict about ensuring its console libraries are clear of adult content, it may surprise some that these types of game are approved for release.
However, times appear to have changed, and the platform holder seemingly adopted a more relaxed approach to adult content with the launch of the Switch in 2017.
According to a Wall Street Journal report from around the console's launch, several Japanese developers claimed that Nintendo had expressed willingness to publish more risqué or violent titles, which some would have expected it to block in the past.
In comparison, Sony has cracked down on sexually explicit games in recent years, the most notable recent example being its censorship of some controversial scenes in Martha is Dead.
Ironically, considering the historic reputations of the two companies, there are now several examples of games featuring sexualised content that have been censored on PlayStation consoles, but released untouched on Switch.