PC
Best cheap gaming chair: Snapshot guide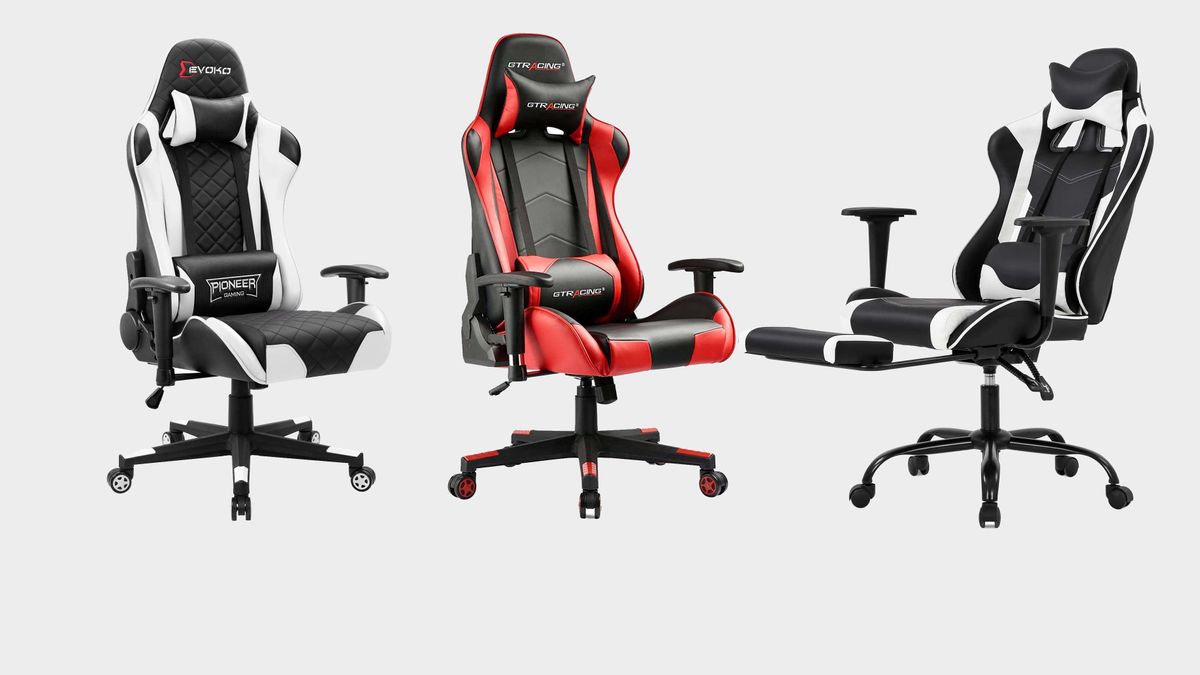 Finding the best cheap gaming chair is a game of chance. There are so many options out there, and it takes a lot of effort to comb through the details and find out if they're legit. You can pick up any old gaming chair for a low price, but it could fall apart within a few years or not provide any needed support. We aren't saying the chairs need to have built-in massagers but they should be comfortable to sit for a few hours, at least.
Our favorite gaming chairs (opens in new tab) ramp up in price, so if you're trying to find something in a different range, you must look extra carefully and read up on all the details. Does it come with lumbar or neck pillows? What's the weight limit? How far does it recline? What's the material made of? These are just some of the questions you should ask when shopping around for a chair. 
For this gaming chair guide, we set a budget of $200. We did find a lot of sub-$100 chairs on sale, but again they looked like they break as soon as your butt sat in them. $200 seems like a reasonable budget for a decent chair that will hopefully be comfortable enough for long gaming sessions.
You're still paying for something you'll be sitting in for hours on end, so it's all about support when looking for a cheap gaming chair. Ergonomics are often overlooked when looking for an affordable gaming chair over a more expensive option, but make sure your new gaming chair will not disservice your spine. 
I've used my experience and expertise to nail down the best cheap gaming chairs for the following guide. And while they won't necessarily be ones we've tested personally, I've sat my gamer butt on enough gaming chairs to know what we're looking for and what to avoid at all costs.
The best cheap gaming chairs
Should I buy a cheap gaming chair?
If you're after the racing aesthetic, then a cheap gaming chair will deliver that, but it's what's underneath that faux leather exterior that counts. Going too cheap will mean you get a frame that can't stand the active exertions of a heated gaming session or a seat with padding that either offers no support or melts away within months.
Alternatively, if you're not desperate for the streamer look, you can find decent office chairs, with far more ergonomic designs, for less than the sticker price of a serious bucket seat. This, of course, if you don't mind going for something less flashy. 
Good furniture is expensive but should last you a few years, so consider it an investment.