NINTENDO
33 Indie Games We're Excited About On Switch In 2022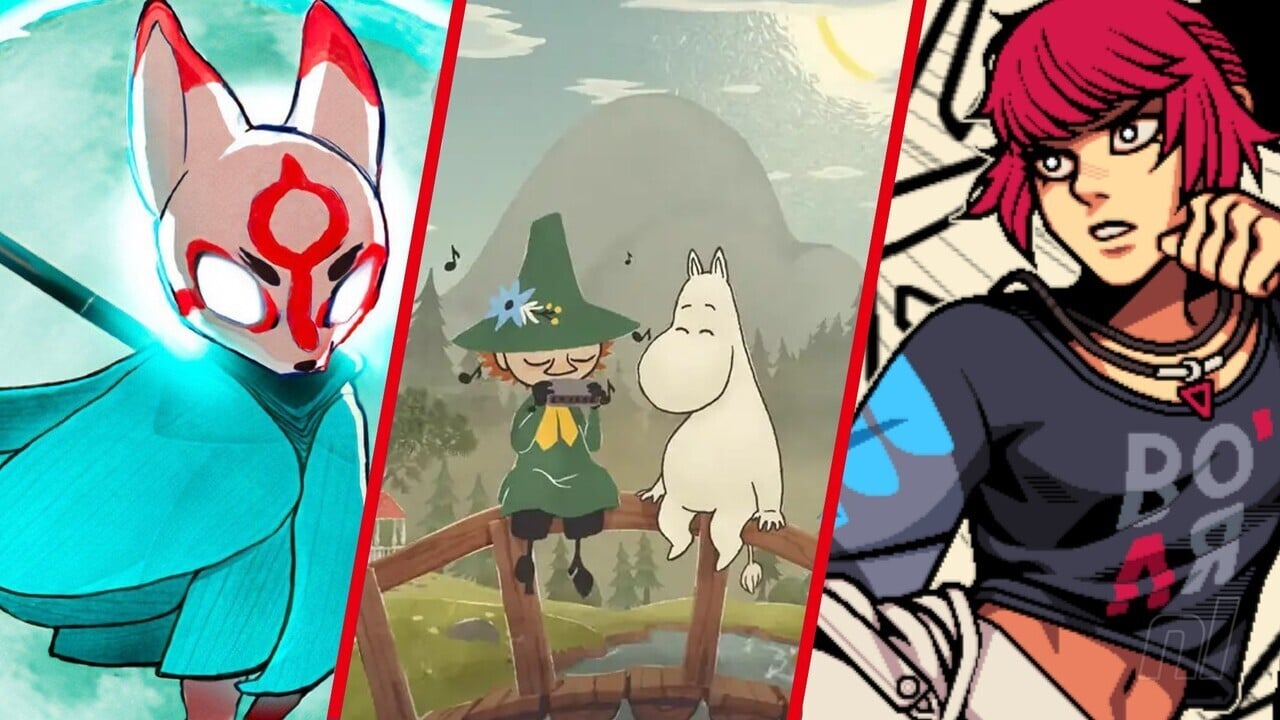 Updated with new release dates and new games, removed games that are already out or that have been delayed to 2023. Enjoy!
---
So, we're now halfway through 2022, and although a ton of games have kept us entertained up until now, there are still so many more to look forward to. We've already covered 30 games that we're excited for in 2022, but there are so many more than fly under the radar: Indie games! So, why not shine our spotlight on some of the smaller-but-brilliant games coming to the Nintendo Switch this year?
Of course, we won't be repeating any of the games that made it to our big 30 — that means that you won't find Windjammers 2, OlliOlli World, Card Shark, Outer Wilds, Sports Story, Oxenfree II, TMNT: Shredder's Revenge, Metal Slug Tactics, River City Girls 2, or Hollow Knight: Silksong here. Instead, we hope you'll find some games you didn't even know about before — we certainly did!
"Shipwrecked on a strange island. A terrible storm ravages the seas around you, casting your mighty vessel into the perilous rocks of a nearby island. You awake to find your ship in pieces, shipwrecked on a strange island filled with… frogs?"
"Experience what life would be like in a world ravaged by mankind through the eyes of the last fox on Earth in this eco-conscious adventure. Discover the destructive force of the human race, as it, day after day, corrupts, pollutes, and exploits the most precious and valuable resources of the natural environment."
"A laid-back management adventure game where you play as a well-meaning bear trying to run a B+B in the woods. Hank and his friends find an abandoned shack and, equipped with their teenage ingenuity, turn it into a money-making bed and breakfast scheme for unsuspecting tourists."
"Build the university of your dreams with Two Point Campus, the sim with a twist from the makers of Two Point Hospital. Build, hire staff and run an academic institution packed with wild courses."
"A light adventure game/visual novel about taking your Greek grandmother on a walk around the neighborhood after she's lost her confidence from having a scary fall. Connect with yiayia through engaging conversations, explore a beautiful, relaxing environment, and complete microquests throughout the neighborhood in this thoughtful, bite-sized adventure."
"A cosy RPG adventure, taking place in a formerly sleepy town in dire need of help. The animal villagers are trying to return to life as normal following a calamitous event which wiped out their homes. And the less said about the mysterious tower which has appeared just outside of town, the better."
"A cozy puzzle game that has you sort, stack, and organize things into just the right spot. Discover curious logical arrangements of a person stuck at home with their mischievous cat in this playful and intuitive puzzler with 55+ satisfying messes to tidy."

"In this poignant story-driven game, you play as Gerda, a nurse whose life is turned upside down overnight. A tale told not on the front line, but in the intimate setting of the small Danish village she has lived her whole life. Armed only with her wits and knowledge of her people, Gerda must try to save her loved ones while staying true to herself."
"New friends are plentiful in Ooblets! Spend your days renovating your farm, raising weird little pals, participating in card-based dance-offs, designing your house, and helping the mayor save Badgetown!"
"On the eve of a landmark speech by the wealthy heiress Lady Unterwald, a straight-laced lawyer, a crime novelist-turned rookie detective, and an undercover spy find themselves embroiled in a murder, a mystery, and worst of all… an adventure! Now stuck onboard a luxurious steam train, within stabbing distance of a cold-blooded killer, the race is on to prove their innocence once and for all!"
"In Cursed to Golf you take on the role of a Golf Champion, trapped in Golf Purgatory after a lightning strike stops you dead in your tracks. To ascend back to the land of the living, you'll need to play through 18 dungeon-like holes."
Bring kindness and light to the people of Sainte-et-Claire as Lila the mouse! Explore a small village, make electrifying new friends, and do good deeds for those in need in this lush narrative adventure game.
"A non-linear platformer based on Winsor McCay's groundbreaking 1905 comic strip, Little Nemo in Slumberland, which follows the adventures of a 7-year-old boy in the world of his dreams. Players control Nemo and his 3 friends: each character has their own unique powers for exploring the many surreal environments as they confront Fiends threatening to destroy Nemo's happy dreams forever!"
Keep going to page two for even more 2022 Switch games…