NEWS
Forza director insists 'we're not misleading you' over in-game ray tracing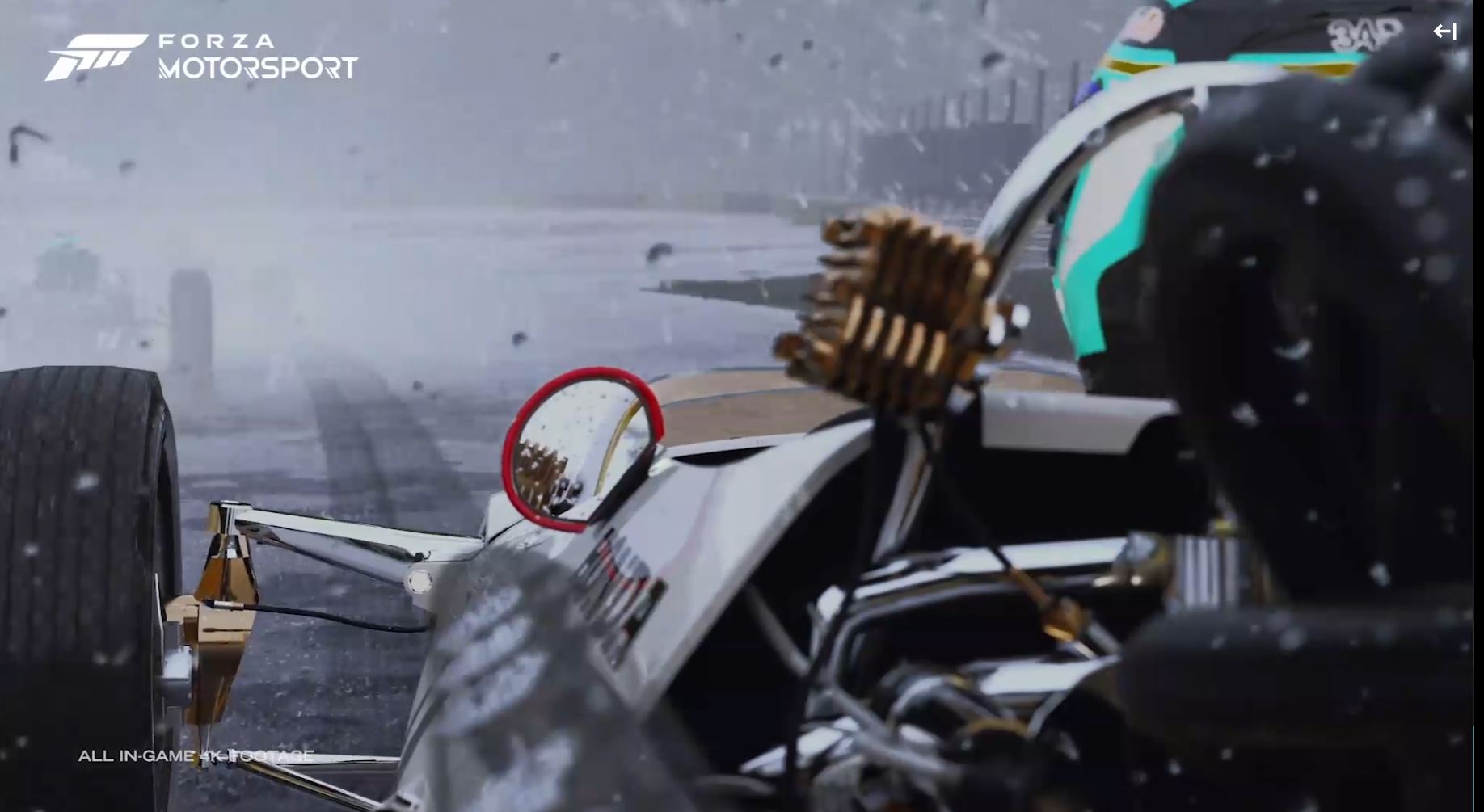 Forza Motorsport's creative director has emphasised that the ray-tracing support announced last weekend will be present "when you are playing the game".
In a possible dig at rival title Gran Turismo 7 – which only features the lighting effect in replays – Forza creative director Chris Esaki said on Thursday that developer Turn 10 wasn't trying to "mislead" or be "funny with words".
"Ray tracing is here. It's on track and most importantly, it's real-time gameplay," he said during a live stream. "I really want to make that clear: when we say 'on track', it doesn't mean it's only in replays or it's only in Photo Mode on track and we're just being funny with words.
Forza Motorsport – official trailer
"We're not trying to mislead you here. When you're racing and when you are playing the game, ray tracing is on. We want to be really clear about that.
"When you're playing it, it's a level of immersion there that can be subtle at times but it's a thing that really just pulls you into the visuals and experience unlike we've had before. When we talk about ray tracing, yeah, it looks amazing: it looks photo-real, it looks immersive, and you get that in gameplay – I want to be really clear about that."
Forza Motorsports' in-game ray tracing seems to encompass both reflections and ambient occlusion. However, Esaki clarified that the footage shown in the recent Xbox Showcase trailer features full global illumination – which calculates lighting bouncing off of surfaces onto other surfaces – which he stressed was set to feature in some "non-gameplay" sequences.
"I think that's incredible," he said. "It just shows how far we've come, from the ground up, with our lighting and with this ray tracing, and how immersive and how much of a visual leap we've made because of these new consoles and this power that we have in our hands."
Real-time ray tracing – which allows for the realistic simulation of light and reflections, similar to those seen in CGI movies – is the flagship visual feature of new-gen consoles PS5 and Xbox Series X and modern PC GPUs.
Currently, many PS5 and Xbox Series X games offer ray-tracing modes. However, these modes come with the trade-off of reduced frame rates and lower resolutions in order to facilitate the significant power required for the effect.
Other graphically intense titles, such as Gran Tursimo 7, opt not to enable ray-tracing at all during gameplay, with the racer limiting the lighting feature to replays and Garage mode.
Xbox confirmed last week that the new Forza Motorsport will be released in spring 2023.