PC
Indie publisher Shiro Unlimited has some great new games coming soon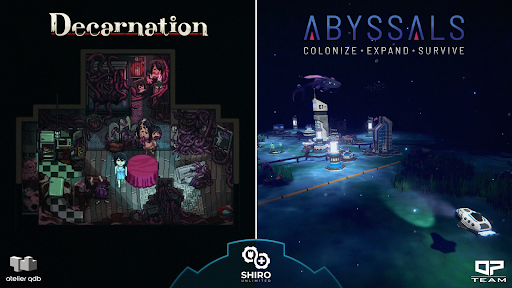 Gamers are spoiled for choice in 2022—there's no shortage of genres and experiences for any style or preference. Every day there are new games released that promise hours of endless entertainment. 
But sometimes some of the newest titles from the biggest studios can almost feel a bit stale. Thankfully the world of indie developers are steadily delivering innovative, unique, high-quality games that are sure to please any gamer. 
Shiro Unlimited is an indie game publisher built from the experience and talent of the Shiro Games development studio. Over the past 10 years, Shiro Games has built an impressive lineup of games including titles like Northgard, Wartales, Dune: Spice Wars, and more. 
Every game published by Shiro Unlimited is handpicked and carefully chosen because they have everything that makes Shiro Games unique: innovation in game design and quality of art direction.
As part of that commitment to delivering games with immersive environments and experiences, Shiro Unlimited is publishing two new games later this year: Decarnation and The Abyssals.
Decarnation is a 2D horror game with a rich story where gamers solve cryptic puzzles, fight disturbing enemies, and "face the most terrifying monsters from the darkest part of your soul."
It takes inspiration from the best 2D adventure-horror and survival-horror games from the past eras, as well as cult movies from Satoshi Kon (Perfect Blue) and David Lynch (Mulholland Drive).
Abyssals is a survival city builder in the dark depths of an inhospitable planet. The idea is to build an underwater colony called Abyss-62e, hunt for resources, and build a new home for your people. 
To expand your base and fend off the ever present fog creatures, you need to increase your lighting infrastructure. Improve your energy sources and optimize your output, your base depends on it.
For gamers looking for something different and a unique environment to dive into to get a break from the ordinary, Shiro Unlimited offers something for everyone. Check out Decarnation (opens in new tab) and The Abyssals (opens in new tab) on Steam now.