NEWS
Assassin's Creed Mirage artwork seemingly leaks, showing 'Forty Thieves' quest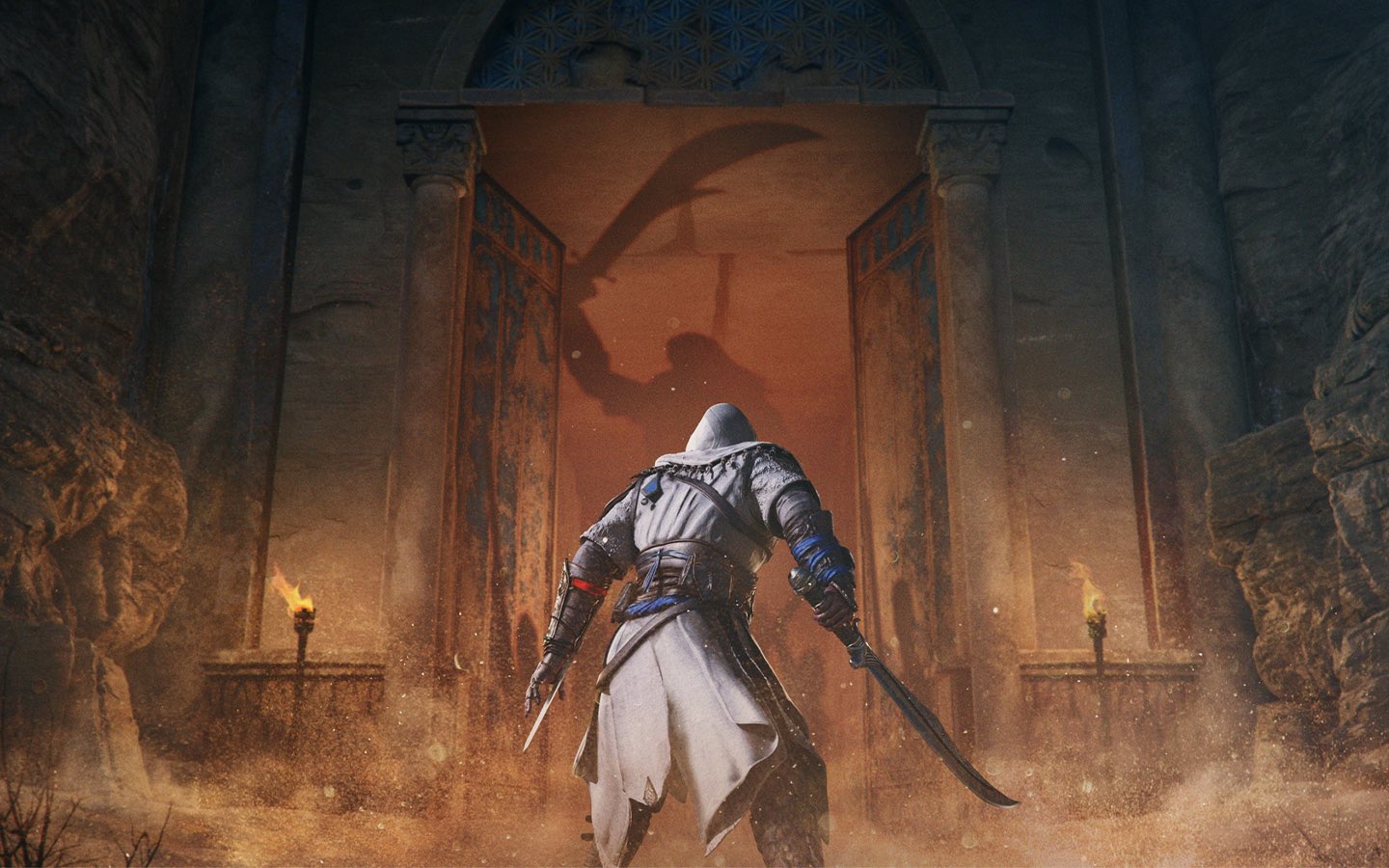 The first Assassin's Creed Mirage artwork appears to have leaked.
The images below, which have been circulating on social media platforms on Thursday morning, may first have been published by Twitter user @ScriptLeaksR6, who has a history of Rainbow 6 leaks.
It's been claimed that the artwork originates from the Ubisoft Store.
Assassin's Creed: 15th Anniversary Kickoff
If genuine, it would suggest Ubisoft is planning to release a DLC quest based on the Arabic folktale Ali Baba and the Forty Thieves for the unannounced but highly anticipated Assassin's Creed Mirage.
It was claimed earlier this week that the next entry in Ubisoft's long-running series will be called Assassin's Creed Mirage.
The claim was backed up by several well-informed journalists including Bloomberg's Jason Schreier, who first reported in February that Ubisoft was planning to release a smaller-scale, stealth-focused Assassin's Creed game that is closer to the early series entries than the more recent RPG-influenced ones.
Starring Assassin's Creed Valhalla character Basim, the title was originally planned as an expansion for the most recent series entry before being spun into a standalone game last year, Bloomberg claimed.
Rift is reportedly set in the Middle East, including Baghdad, with development being led by Ubisoft's Bordeaux studio.
Most recently Bloomberg reported that Assassin's Creed Mirage will be released in spring 2023.
Ubisoft has said it plans to "unveil the future of Assassin's Creed" in September, when it's set to hold a multi-game showcase.