NINTENDO
European Game Sales Fall, Switch Is Once Again The Best-Selling Console Of 2022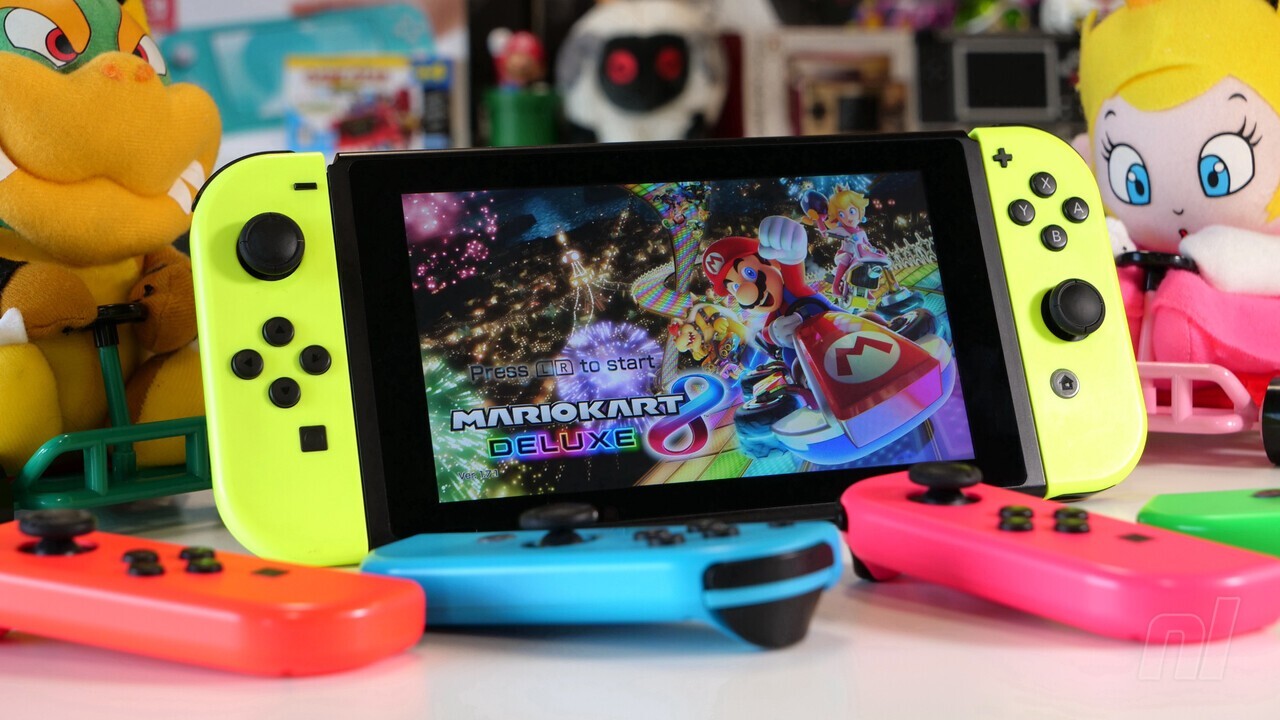 In what's becoming a bit of a familiar story for 2022, game sales for both PC and console are down in 2022 across Europe compared to 2021, Gamesindustry.biz reports. GSD data reveals that despite 159 million game sales across the markets, there's been an overall drop in sales of 7.1%.
However, the Nintendo Switch has still managed to get some good news out of this. It's overall the best-selling console in Europe, only missing out on the top spot in Sweden, Denmark, and Norway — though sales figures from the UK and Germany are not included, it's indeed the same story in the UK for the Switch. That's despite a drop in sales of 15% for the hybrid console. PS5 sales, however, slipped 35% across Europe, with only the Xbox Series X|S reporting growth of 4.4%.
Joy-Cons were the third best-selling peripherals in the European markets, but like other areas of the industry, also reported a drop (sales were down 23.7% compared to 2021).
Like in the UK, which GSD figures reveal is the biggest games market in Europe, new titles saw an increase of 16%. The best-selling Switch game (excluding both FIFA 23 and 22, which were more likely bolstered by their console counterparts) was Pokémon Legends: Arceus, which charted in 6th. Mario Kart 8 Deluxe and Nintendo Switch Sports came in 11th and 13th, respectively. As always with these, Nintendo's figures don't include digital game sales unlike the other companies, so there's a chance these games have done even better.
Other notable Nintendo games are Pokémon Violet, which placed 14th (Scarlet came 16th). If the two games were counted together, Gamesindustry.biz confirms they would replace Legends: Arceus in 6th. And we're pleasantly surprised to see Kirby and the Forgotten Land make the top 20.
Here's the full top 20 European game chart for 2022 in full:
Splatoon 3 missed out on the top 20 in Europe, placing in 27th, as did Mario Strikers: Battle League (coming in 34th), Sonic Frontiers (43rd, despite it being the 20th best-selling game in the UK), and Mario + Rabbids Sparks of Hope (46th). Considering Ubisoft's latest reports, however, the last entry may not be surprising: